Sesame Place in Langhorne, PA is no secret. Most parents in the Tri-State Area have heard of it and many families have been already. I'm still going to write this post to tell you that you should go if you haven't gone yet, and you should go again if you haven't been yet this season.
From now until Monday, July 23rd, Sesame Place is offering "Summer Bonanza Flash Sale" pricing for any weekday or weekend single visit through September 10th (in the case of a weekday ticket) or September 16th (in the case of a weekend ticket). I can tell you without a doubt that the ticket price I paid using this promotion was about $15 LESS per ticket than what I paid for our visit last summer - and it was a discounted price back then, too!
Sesame Place is an adorable theme park. It's clean and well organized and it operates on a level close to Disney, but it's much closer to your home. We used to visit as part of a larger long weekend trip to Philly, but last summer, we did Sesame Place as just a day trip and it worked out fine. It's only about 2 hours from NYC or Greenwich, so if you start your drive by about 8am, you'll be there just in time for the Park to open at 10am.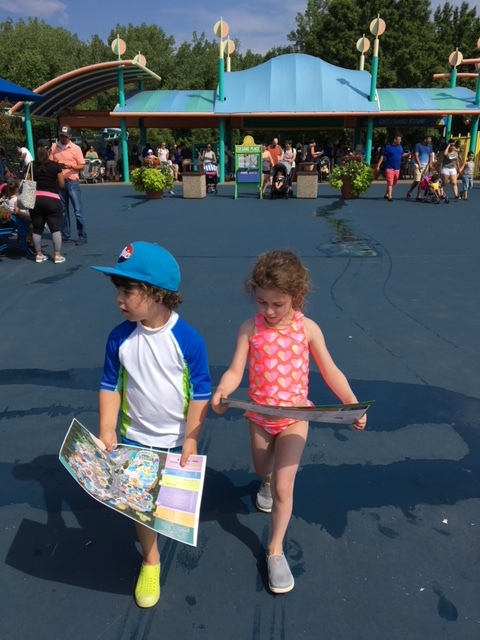 The Park is about one half water rides and one half dry rides. The dry rides are all clustered in the back right-hand side of the Park and for the most part, these rides are a better engineered version of the types of rides you'd find at your local carnival. There are a few "scarier" rides for the older kids like the Honker Dinger Derby and the Vapor Trail roller coaster. There's also a cute little toddler area called Mini Monster Clubhouse for babies and younger kids to crawl around in.
Our typical move is to head to the dry rides when the Park first opens and the sun is not yet that strong and the lines are not yet that long.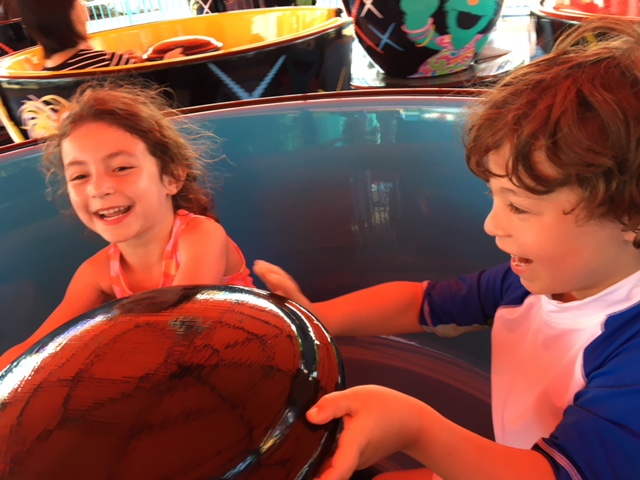 Besides the dry rides, the other dry attractions at the Park are three live shows that play at various times throughout the day in different theaters. We've done Elmo The Musical Live (indoors, A/C) a few times and last trip, we tried Let's Play Together (outdoors, slight overhang but can get hot). We've yet to check out The Magic of Art Show.
If those character shows aren't enough for your little ones, various Sesame Street characters are stationed throughout the Park all day, and unlike Disney World, the lines to meet these characters usually aren't too brutally long.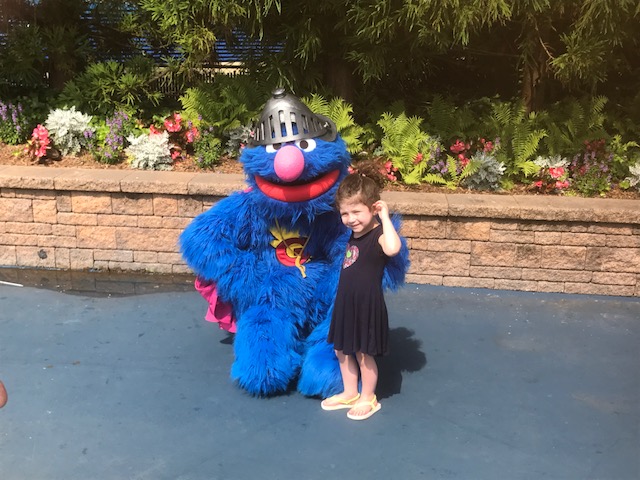 To me, the water rides are the main attraction at Sesame Place, and because of that, I don't think it's really worth a visit to the Park until you have at least one child old enough to enjoy a water park. None of the water park slides are truly scary the way they would be at an amusement park meant for older kids and teenagers, but the slides and splash pads at Sesame Place definitely offer enough smiles and good times for kids between age 3 to about 10.
There are straight slides and twisty slides and slides that require an inner-tube and slides that don't. Then there's Sky Splash, which puts up to 6 riders together in a large raft (my then 5 year was hysterical on this ride while her friend loved it)!
If you're not into water slides, Big Bird's Rambling River is a very popular and relaxing lazy river (Pro Tip: there's a second "back entrance" to this ride that is never as crowded as the main entrance). Our family's favorite water attraction of all is The Count's Splash Castle. It's huge and awesome and way better than any other splash pad you've seen. My older daughter has never laughed harder than when the Count's water bucket pelted her (and hundreds of other kids in the splash pad) with roughly a million gallons of water. For the smallest kids in your group, there's Teeny Tiny Tidal Wave and Ernie's Waterworks.
After hitting the dry rides, the water rides and at least one show, we're pooped. But we push the kids a bit more with gift shop bribes, and then, last but not least, we grab a seat right on Sesame Street for the Neighborhood Street Party Parade at 3pm. It's crazy adorable and the theme song is catchy as hell. When it ends about a half hour later, we book it for the exit with our two exhausted, sunburned kids and call it a day. Last summer, the younger one was asleep before our car even left the parking lot.
I truly cherish our Sesame Place memories.